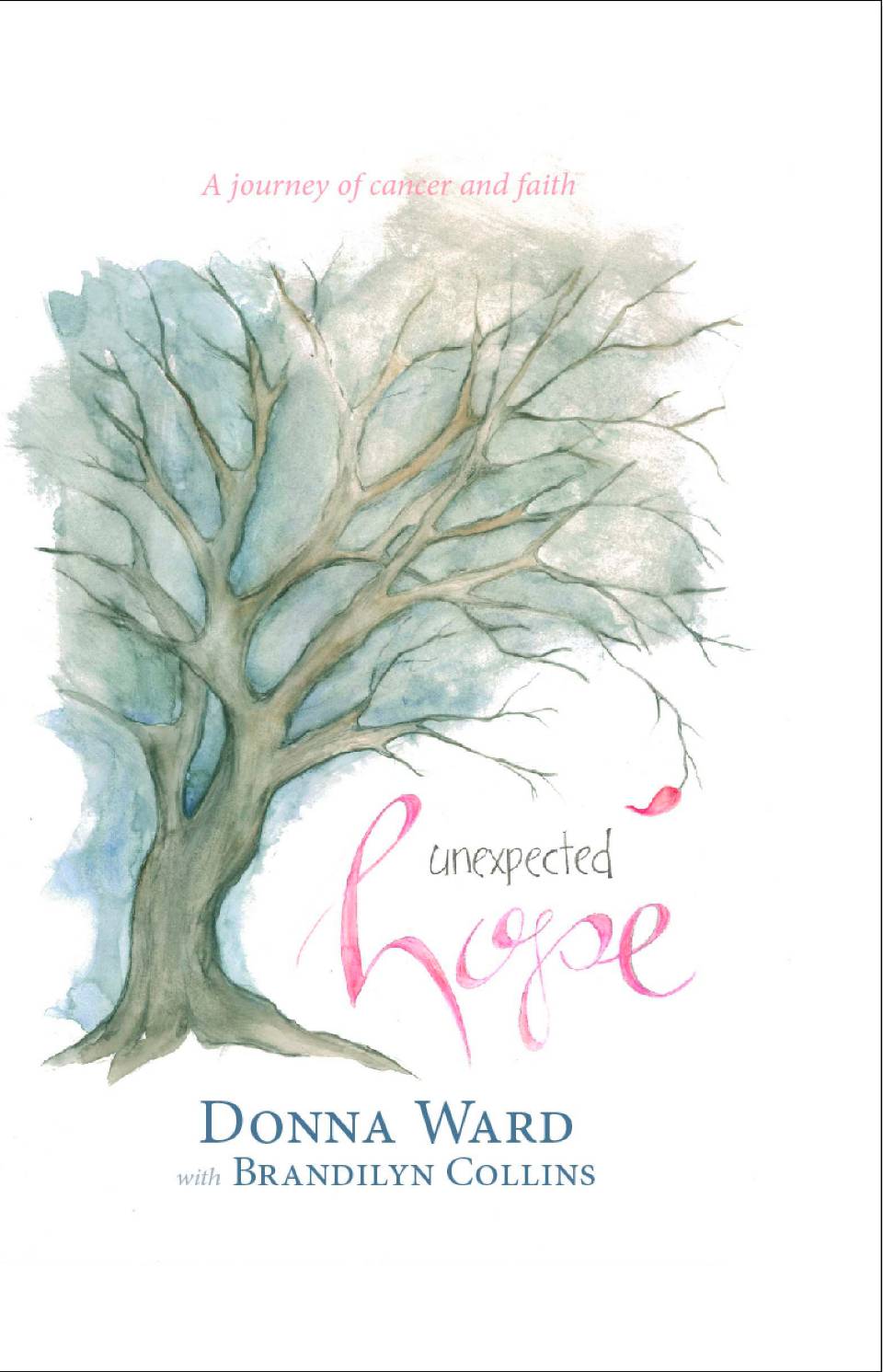 Scroll down for excerpt
"It is cancer."

Those three words would send Donna Ward, wife of baseball star Turner Ward, on a terrifying journey.
First came the double mastectomy, resulting in overwhelming pain and a body that would not heal. Over the next eight years, Donna would face twelve more surgeries to repair the damage. Physical and emotional exhaustion wore her to the point of nearly giving up. The spiritual battle was worse, causing her to withdraw from everyone and doubt even the love of God and her compassionate husband.
Where
was
God? How could He allow her to face all of this? Would it ever end?
Through raw and vulnerable journal entries, Donna takes us on her journey. Current narrative sections speak of what she has learned since writing those words. Her deeply moving story is one of faith in God, love between husband and wife, and hope for a bright future--on this earth and beyond.
"A powerful and vulnerable testimony of an arduous battle with cancer, told with heartrending intimacy through journal entries. This book will encourage others walking through similar circumstances."

--Mark Batterson, New York Times bestselling author of The Circle Maker, Lead Pastor of National Community Church


"Donna exemplifies what it means to live second—by trusting and serving God first in all circumstances. Her real and authentic story of continued faith and growing intimacy with God through her cancer diagnosis and medical trials is a truly inspiring one that points all who encounter it directly to the cross."

--I Am Second


"I have known Donna and Turner Ward for years and watched them go through this treacherous journey. This is an inspiring and gripping account of all they faced. Donna's honesty about her struggles reveals a faith that is fragile at times but never failing."

--Orel Hershiser, broadcaster for the L.A. Dodgers